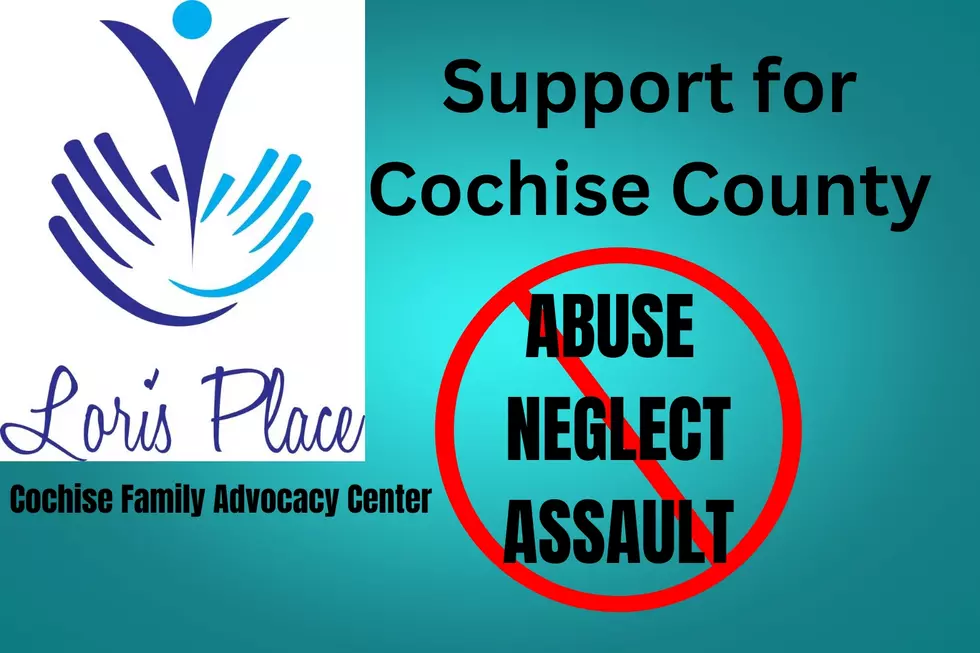 Lori's Place in Sierra Vista Help for Abuse, Assault, Neglect
canva
Michelle Rutherford from Lori's Place was on the air to talk about the programs and needs of the Non-Profit.  
What is Lori's Place? 
Michelle: Lori's place is Cochise Family Advocacy Center. We handle any abuse, neglect, assault, or human trafficking cases. We have a forensic interviewer, the Sheriff's Office comes in and collects any information, we have a nurse that does forensic sexual assault exams, and we do all follow-up counseling. We have a trauma counselor, and this is for any age, male or female. All at no charge to clients, to anyone. We do not Bill insurance either.
How is Lori's Place funded? 
Michelle: Our funding comes entirely from grants we apply for and donations from the community and businesses. We also do a lot of fundraising. We are A501C3, and it is tax time, so anybody who wants to make any monetary donations, you can get the tax credit. 
What are your next events? 
Michelle: On February 16th, we are hosting the Sierra Vista Chamber of Commerce "Business at Twilight," starting at 5:00 o'clock. Texas Roadhouse will be catering that for us, and I'd like to thank them, they're amazing. We've got a golf tournament coming up. Registration will open next month on Lori's Place website. The tournament will be at Mountain View Golf Course, sign in at 7:00; shotgun start at 8:00 on May 12th. We also are going to be speaking on June 28th at the Cochise College student union for the Southeastern Arizona Contractors Association "Speaker Series Luncheon," We are excited that they've invited us to come speak. 
Please give us the contact information for Lori's Place. 
Michelle: You can always call us; we are on call 24/7, so if anybody needs our services, we have a crisis line open for anybody undergoing any traumatic event. Please call us at (520) 515-4444. They can reach us through our Facebook page, which is Lori's place AZ 2022, and via our website at www.lorisplaceaz.org. You can also e-mail at admin@lorisplaceaz.org