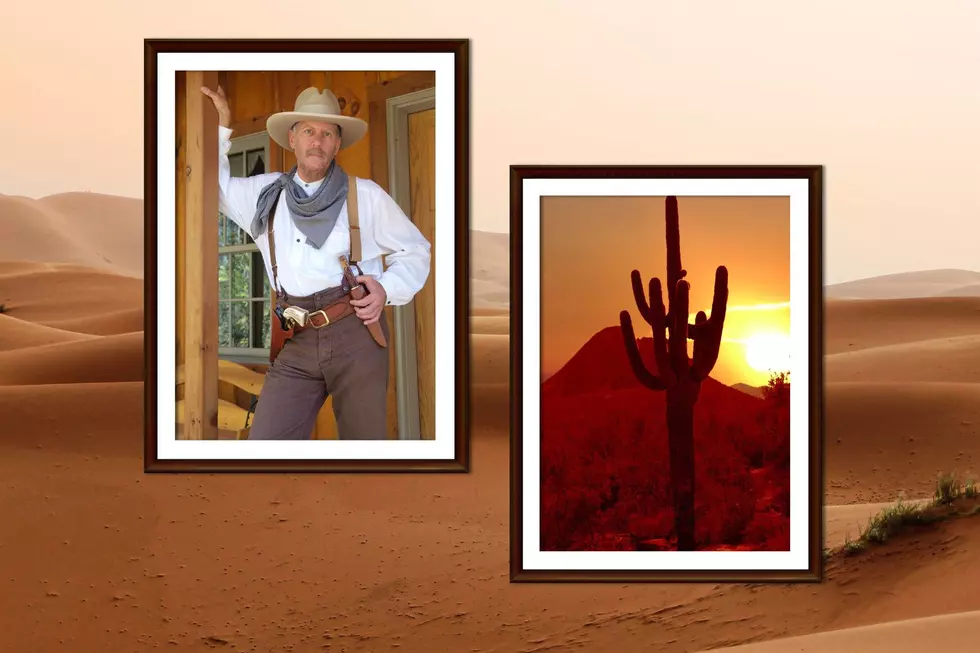 The Best 3 Myths About Living in Arizona
Canva
Isn't it fun when the folks who don't live in Arizona make certain assumptions about us? I stopped trying to set everyone straight and now I just lean into the misinformation. More for us to enjoy, right? Here are my favorite three myths about living in Arizona.
1. The Weather Here is Brutally Hot
My "back-east" relatives follow our weather and assume our entire state is as hot as Phoenix at the height of summer.
"What? 114 today? Are you kidding?", a typical conversation goes. And ya know what? I just let them think we're roasting in the heat. They swear they could never live where it's SO HOT.
Okay then, stay in Minnesota or Ohio, or wherever. We'll keep our amazing weather to ourselves.
2. Everyone in Arizona Is a Cowboy and Rides a Horse
I'm going to debunk this one right now: everyone in Arizona is not necessarily a rootin' tootin' gun carrying cowboy. Maybe not that "rootin' tootin'" part, regardless of how Bugs Bunny might describe us. But some of us are.
First, it's legal to open carry a firearm here, so don't be surprised if you see someone in Walmart with a sidearm on their hip.
Second, don't panic, you're not seeing the ghost of Wyatt Earp walking around the shopping center. That same Walmart shopper may look like he just stepped off a western movie set, but he's likely either a real cowboy or plays one in Tombstone.
3. The Entire State is One Great Big Dry Desert
Did you know we get more snow in Arizona than in any other state? According to the website Only In Your State, Flagstaff is the snowiest town in the state of Arizona, with an average snowfall of over 100 inches every year.
And Arizona isn't even the driest state in the union. That distinction goes to South Dakota with an average of 19.1 inches of rain per year.
Hawley Lake in the White Mountains near Pinetop-Lakeside holds the record for the most annual precipitation, with a whopping 58.92 inches that fell in 1978.
So do me a solid: don't tell your friends and relatives how amazing it is here in Arizona. We'll keep the amazingness to ourselves!