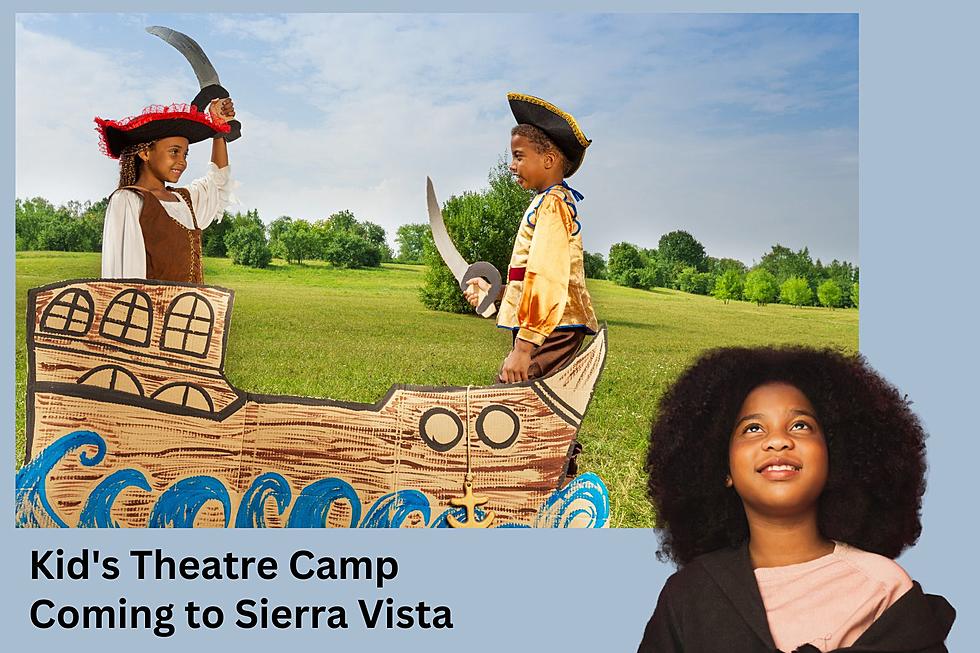 Youth Theatre Camp Coming to Cochise County
Canva
When I was in school, my family moved around a lot. Not just from town to town, but from state to state. I was always the new kid, and always shy. Making friends was tough, until I found a place where I fit in, no matter where I was.
Years later, I met George, another shy kind in a similar circumstance. His mom thought he might gain a little confidence if he joined the theater. He did, we met, and we're still friends to this day.
This may not be the story for everyone, but my theater experience helped make me the person I am today.
Summer Dreams
I know keeping your kids busy throughout the summer can be a challenge. If your kids are looking for something different, engaging and fun to do, consider signing them up for the Sierra Vista Community Theatre Kids Theater Camp.
Learn Stage Acting and More
Whether your children have already fallen in love with the theater, or if they're interested in acting, singing and dancing, the best place to learn and expand their skills is with the Sierra Vista Community theater.
It's a chance to learn and grow new skills, plus make friends in the process. The Sierra Vista Community Theatre Kids Theatre Camp is offering summer program, full of fun for kids ages 6 to 12.
Kids will get to explore different aspects of theater, such as improvisation, stage presence, vocal techniques, choreography. They'll also get the chance to learn the backstage aspects of theater tech, lights, sound and stage design.
They'll even get a chance to perform live at the end of camp on June 24th!
Learn More and Register for Camp
Don't miss this opportunity to unleash your creativity and talent on stage. Register now and get ready for the best summer ever!
Camp is happening June 19-23rd, Monday thru Friday 10am-3pm at the Sierra Vista Community Theatre in the Mall at Sierra Vista next to Bath and Body Works.
Learn more and register on the Sierra Vista Community Theatre website.
Life Changing?
I'm not saying this theatre camp will change your life, but who knows! My friend George went on to start and run a successful international business, retired, recently opened a restaurant by the sea in Europe.
You might not gain THIS much confidence...but you never know! And yes, we're still friends.