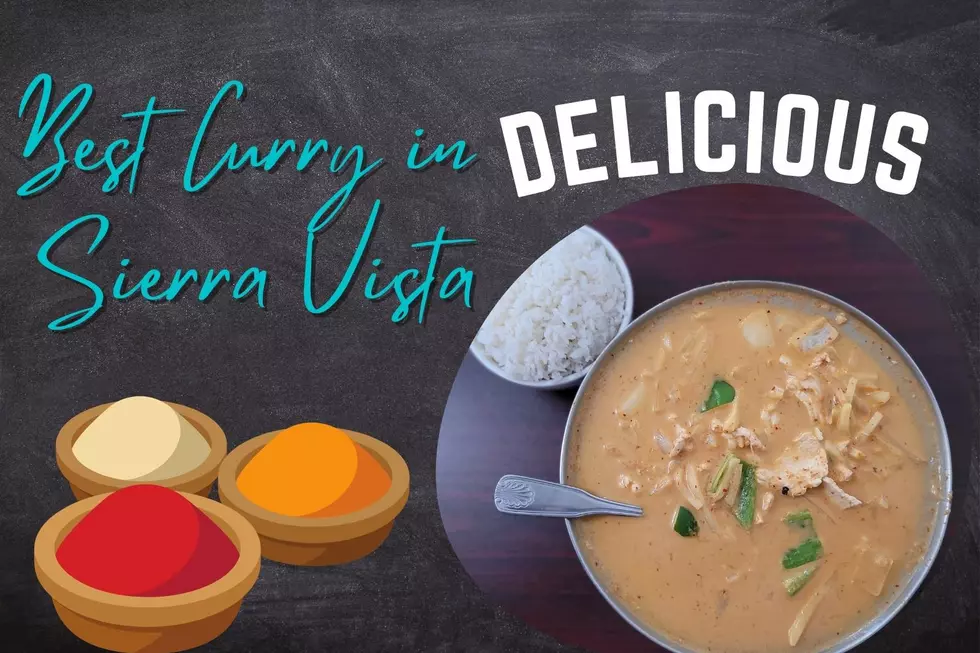 Arizona's BEST Curry is Found in Sierra Vista
CANVA
A curry can be mild to spicy. It is usually a Southern India and/or Southern Asian dish, with many varieties.  In no particular order, here are the best curries in Sierra Vista. Let me know if I have missed any, because I want to try them all.
BAMBOO GARDENS RED CURRY CHICKEN
When I go to Bamboo Gardens on Fry Blvd., I don't need a menu. If I call in my order in, Bradley asks, "Red Curry Chicken?" You can add veggies and request your spice level.
Toy's Eggrolls (Food Truck) Hot Curry Chicken
Toy's Eggrolls is a food truck usually found at 7th Street and Theatre. They can also be found at events or the Farmers Market from time to time. The Curry Chicken comes with noodles, chicken strip and egg roll.
Jackson's Deli Beef Curry
Jackson's Deli on the West End of Sierra Vista was my first curry. It holds a special place in my taste buds. You can get chicken as well.
Indochine Yellow Curry
This curry is always served hot and fast. It was the first yellow curry I tried, and I love it.
Indochine is closed into February so I could not get a picture of the dish, but trust me, it is yum!
From coast to coast: The 20 best regional fast-food chains to try
From burgers to subs and even creamy milkshakes, these tasty fast-food chains, compiled by
Stacker
, are a must-try on your next road trip.
Gallery Credit: Kiersten Hickman