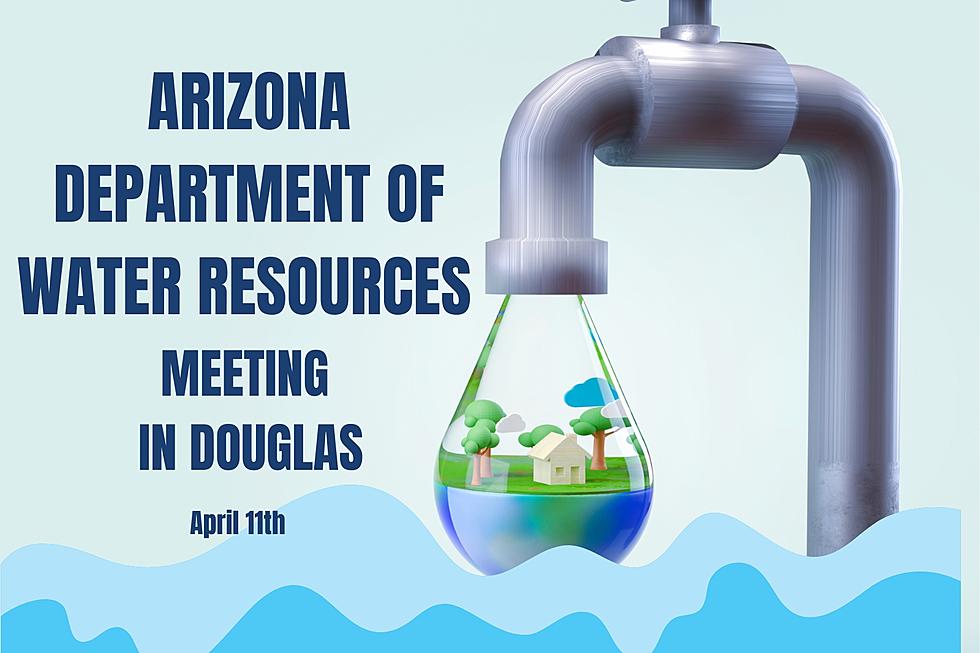 Arizona Department of Water Resources (ADWR) public meeting April 11, 2023
Canva
Water is an important issue for everyone in Arizona. In Cochise County, we can all do our part to save water. Even simple water savings add up. In grade school, we learned not to leave the water running while we brushed our teeth. As we got older, we knew to take shorter showers, and as adults, we try to use native Arizona landscapes and learn more about water harvesting. All of these things add up, but we can always do more. This meeting in Douglas is a chance to learn more and contribute and get involved. Water is a precious resource.
The meeting os April 11th, 2023; here is the press release:
The Arizona Department of Water Resources (ADWR) will be holding a public meeting on April 11, 2023, from 4:00 PM to 6:00 PM  at Douglas High School, 1500 E. 15th Street, Douglas, Arizona 85607.  The purpose of the meeting will be to discuss a draft management goal for the Douglas Active Management Area (AMA). The meeting will also be hosted virtually for those unable to attend in person.
If you are unable to participate in the meeting but would like to submit comments on the management goal, you may do so until April 21 by emailing 
managementplans@azwater.gov
Thank you, and we look forward to your attendance,
Date: April 11, 2023
Time: 4:00 – 6:00 PM
Location: Douglas High School
1500 E. 15th Street
Douglas, Arizona 8560
Join by phone:+1 415-655-0001 (US Toll)
Access code: 2593 184 4208