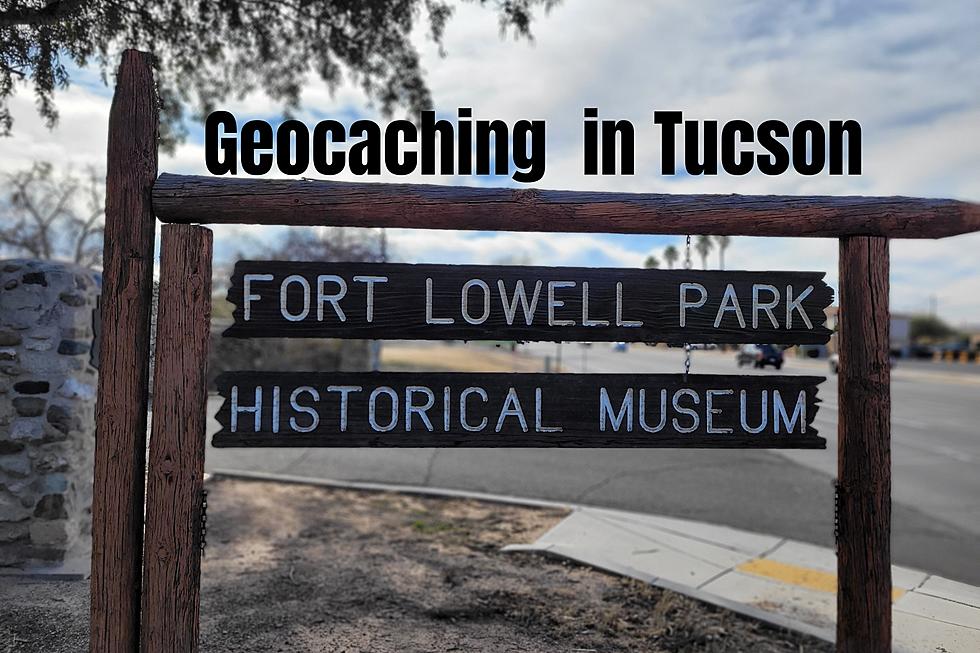 Geocaching in Tucson at Historic Fort Lowell Park
Photo Credit Grady Butler Canva
Geocaching in Tucson at Historic Fort Lowell Park. Geocaching always takes you to interesting places. This time in the middle of Tuscon is an old Army Fort Hospital. We saw the statue of the Chief Trumpeter here, as well as the remains of the Fort Lowell Hospital. There are many markers around the area to read up on the history. There is a museum on site as well. Discover a trackable in the pictures below.
Using your phone's GPS, you can look for hidden Geocaches that other users have hidden.  There is a difficulty scale of one to five. One is easy; you can probably find it within minutes. Five is difficult and could take a long time to find its hiding spot. There is also a terrain scale of one to five. One is wheelchair accessible, and five need special equipment like climbing gear or a boat. As you probably figured out by now, you can combine the difficulty with terrain to make combinations like one difficulty with a five terrain or the hardest, five difficulties with five terrains. However, the biggest number of Geocaches are usually a two-two.
The containers can vary as well and play into the difficulty. A one-one could be a plastic bottle under a pile of rocks near a trail. A five-container could be a secret container inside a fake brick in a wall. The size of containers can vary; a small magnet hidden on the back of a street sign or an ammo can be out in the desert.
You can sign up for your free account here