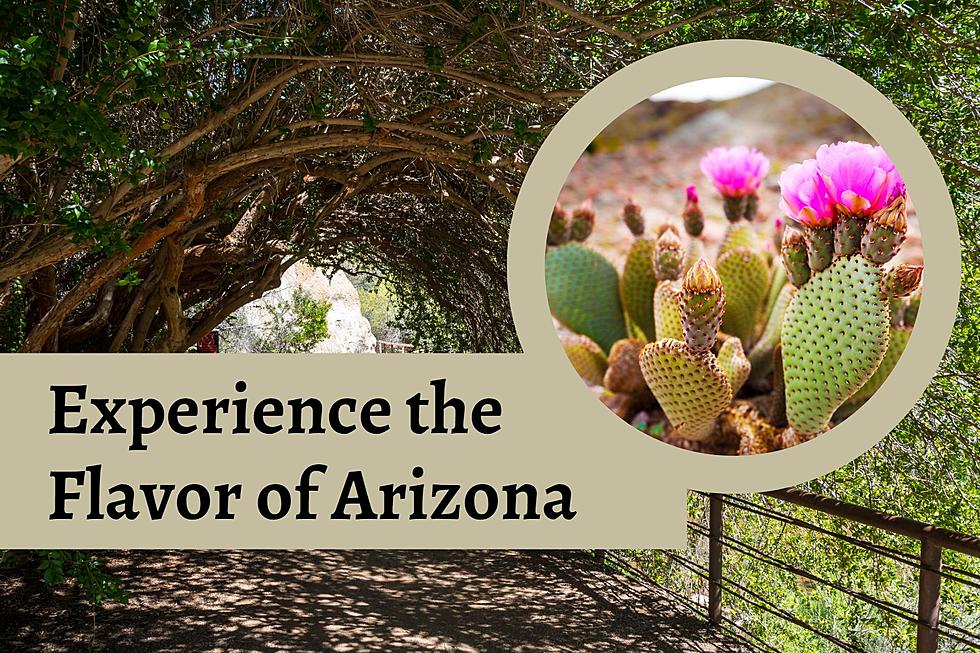 Taste the Flavor of Arizona with This Unique Festival
Flavor of Arizona. Canva
The Boyce Thompson Arboretum has long been known as the place to conserve and care for Arizona. But now they're bringing the flavor of Arizona to visitors.
Experience new and familiar sights, sounds - and now experience the flavors of Arizona at Boyce Thompson Arboretum's Flavor of Arizona Festival.
Flavor of Arizona Festival
The Arboretum is set to hosting this inaugural festival in mid-April with plans to make this an annual event. From the Boyce Thompson Arboretum Facebook page:
"Taste, sip, and shop the flavors of Arizona from merchants around the state." The Arboretum will be hosting live musical entertainment, plus cooking and gardening demonstrations, with native plants.
An interactive art installation will round out the beauty of the surroundings in the stunning beauty of the Arboretum's gardens.
Vendors from All Over the State
There will be a host of vendors from all over Arizona, including winemakers from an array of vineyards, whiskey distilleries, bakeries, plus fresh juice vendors and many, many more.
Proceeds from the event benefit Boyce Thompson Arboretum, which is listed as Arizona's largest and oldest botanical garden. To enter the event, be sure to get your tickets early; the Arboretum will be closed to the public for the duration of the event.
"From mesquite and prickly pear to award-winning Arizona wines, we invite you to taste, sip and shop Arizona's flavors from vendors around the State."
For a complete list of vendors and to get advance tickets, visit their website.
Get Tickets
Since the Arboretum will be closed to the public all day during the Flavor of Arizona Festival, attendees must purchase tickets on or before April 15th in order to enter the event. Find the Boyce Thompson Arboretum at 37615 E. Arboretum Way, Superior, Arizona. 
The event takes place on Saturday April 15 from 10am to 3pm.
For more information on this and other events at the Arboretum, visit them on Facebook.