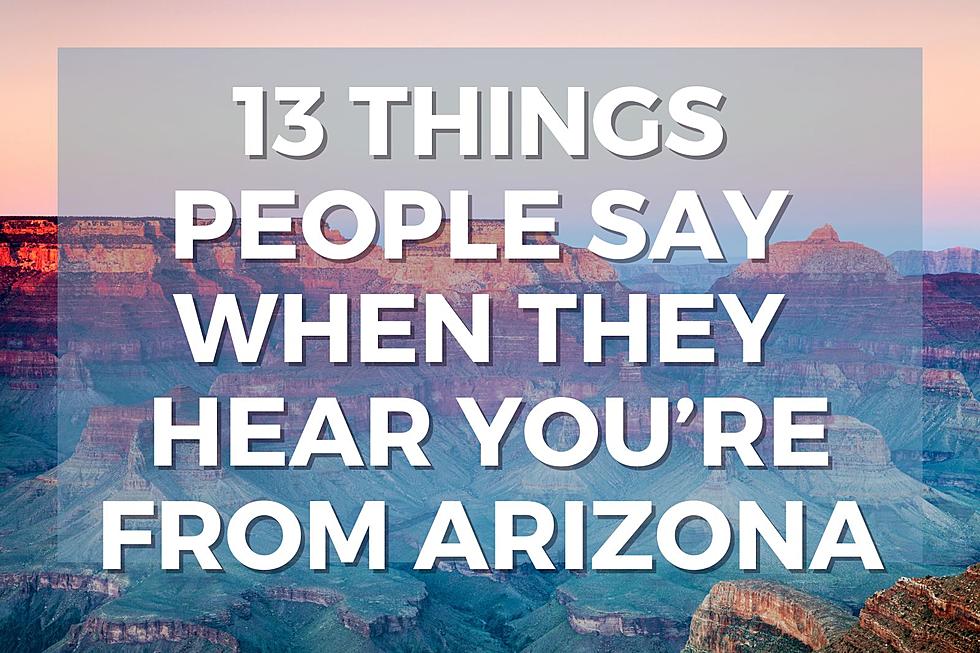 13 Things People Say When They Hear You're from Arizona
Photo credit: Canva
Living in Arizona is just like living everywhere else. Except we're overrun by terrifying venomous creatures, and it never rains or snows here.

What OTHER questions do we get asked about living in Arizona?
13 Things People Say When They Hear You're from Arizona
No matter where you go or who you talk to, when you tell people you're from Arizona, you're bound to get questions. Here are some of the things people as when they find out you're from the Grand Canyon State.
Gallery Credit: Val Davidson
Californians Moving to Arizona are in For a Rude Awakening
Things are different in Arizona. If you're transplanting from California, there are some things you'll need to get used to.
Gallery Credit: Val Davidson
Don't Move Here! 11 Reasons You'll Hate Living in Arizona!
Arizona is full of things the average person isn't used to living with. Sunny days? We get around 300 a year. Nice people? Who could possibly stand that?
Don't move to Arizona if you don't like these things. Trust us. You'll hate it.
Gallery Credit: Val Davidson