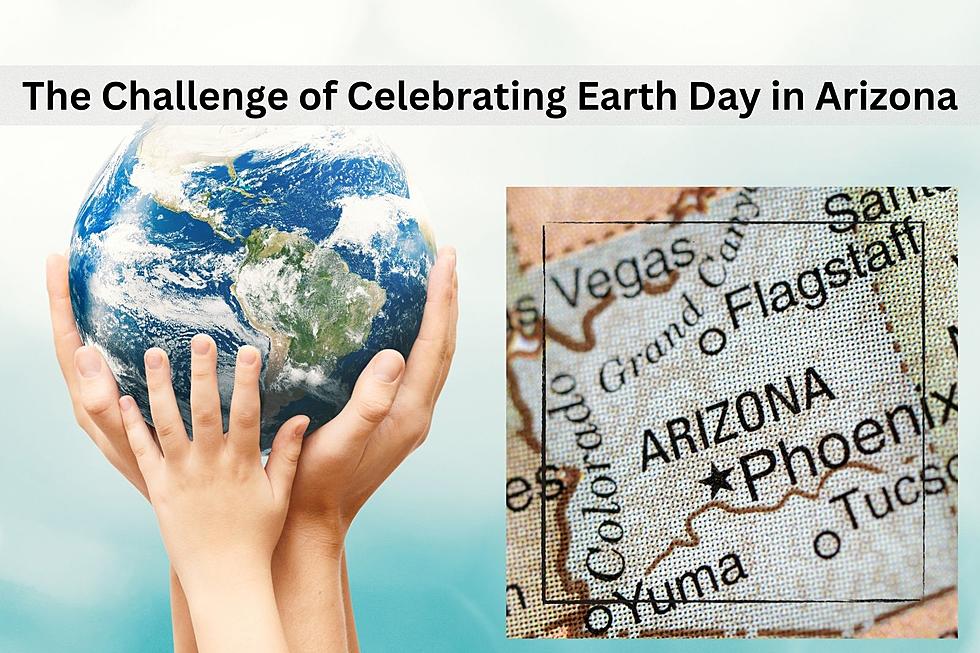 The Challenge of Celebrating Earth Day in Arizona
Credit: Canva
What's the Best Way to Celebrate Earth Day in Arizona?
Earth Day 2023 is coming up this weekend, and people across the world are planning celebrations, big and small.
The Cochise County Master Gardeners are having a plant talk and sale at the University of Arizona Cooperative Extension Discovery Gardens on Saturday. If you're challenged by gardening in our unique climate, this is a great way to jump start your ideas and celebrate.
Celebrating Earth Day in Arizona
We may not celebrate Earth Day in Arizona quite the same way as others across the world. After all, it's not easy to plant a tree when the ground is hard as rock, or to ride a bike when it's scorching hot.
And if you don't have a special container, you probably don't even want to think about composting your organic waste. Unless you you're trying to make homes for scorpions and rattlesnakes, that is.
So, what can you do to show your love for Mother Earth in the Grand Canyon State? Here are some simple suggestions.
Reuse and Recycle Your Plastic Water Bottles
Arizona is one of the driest states in the nation, so no one will judge you if you have 14 used water bottles on the floorboards of your car. In a pinch, we all buy water when we're out and about, especially when our carefully selected reusable water bottle runs dry on a hot day.
Try recycling your used water bottles, or instead, reuse them as watering cans for your cacti or as containers for your homemade salsa. They also make great mini-green houses if you cut off the top and invert it over emerging plants in window pots.
Try Switching to Solar Panels
Arizona gets more days of sunshine than just about anywhere on the planet, so why not take advantage of it?
Installing solar panels on your roof can reduce electricity bills and help reduce your carbon footprint. Plus, you can use the extra energy to power your air conditioner or your pool heater.
Adopt a Desert Animal or Cactus
Okay, maybe you don't literally want to adopt a wildcat - even if they're not enrolled at the University of Arizona. But you can virtually adopt real one and help protect its habitat.
Did you know you can "adopt" a critter through a local wildlife organization? You can even adopt a saguaro cactus. Just don't try to bring any of these creatures home with you, unless you want to end up in jail or in the hospital.
Happy Earth Day!