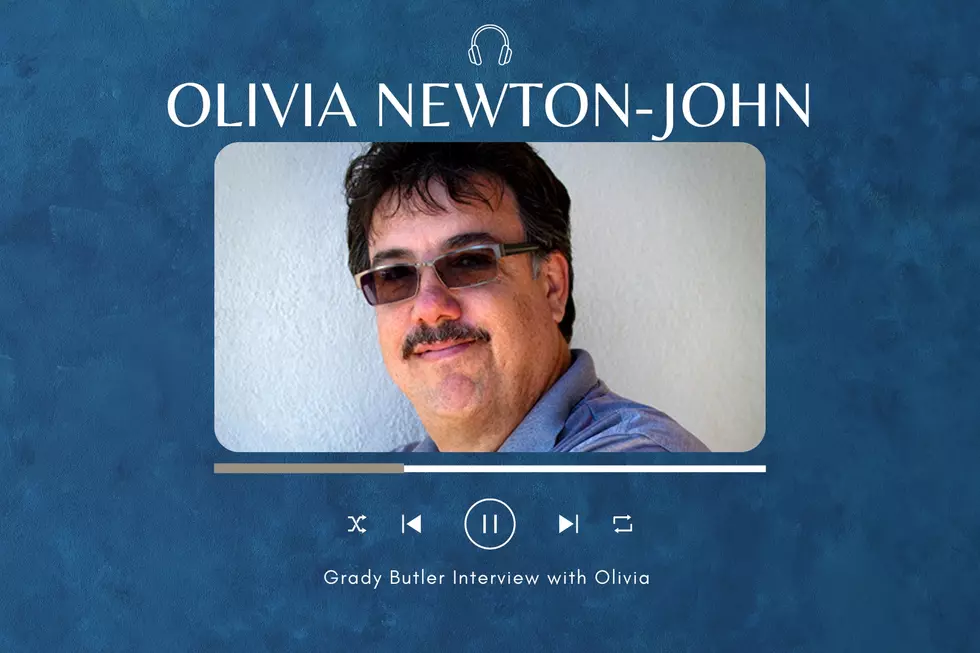 Grady Butler interview with Olivia Newton-John
Photo Credit Canva
I am so happy to have an interview with Olivia Newton-John. I've loved her music ever since I was a little kid after seeing Xanadu. From there, I was hooked. I got to see her two times in concert, both times in Tucson. I have featured her music on Grady's 80's several times over my radio career. 
Olivia Newton-John's career started in the 60s, she recorded country in the 70s, pop in the 80s, and continued to make music into the 2000s.  
In the 70's Olivia Newton-John was country. Her country music hits include "Let Me Be There", "If You Love Me (Let Me Know)", "Have You Never Been Mellow" and "Sam". Her acting career took a sharp upturn when she starred in the movie "Grease" with John Travolta, and got a number one hit with "You're The One That I Want". She had a hit "Magic" from her movie Xanadu. She also did a lesser-known movie with John Travolta in the eighties called "Two of a kind" with produced another top 5 hit "Twist of Fate" 
Her biggest hit is physical from the 1980s. It stayed at number one for 10 weeks. To put that in perspective, Michael Jackson's "Billie Jean" and The Police "Don't Stand So Close To Me" stayed at number one for 9 weeks. Listen to my phone interview below with Olivia Newton John and her husband John Easterling talking about their medicines from the Amazon rainforest. She is also the author of 8 books.  
Olivia Newton-John was a breast cancer awareness advocate and raided funds for breast cancer and blood cancer research. Olivia always supported a number of charities and originations like the Red Cross. 
 Sadly Olivia Newton-John died August 8, 2022